Home > Racquets > Yonex >
Yonex VCORE 95D Tennis Racquet (Item #VC95D)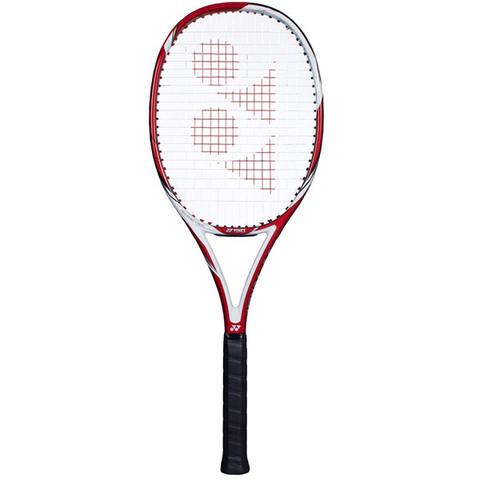 Yonex VCORE 95D Tennis Racquet
Item #VC95D
YONEX
Our Price

$190.00


Description
Specs
Ratings & Reviews
The Yonex Vcore 95D is the newest frame used by Aussie legend Lleyton Hewitt. It is the ultimate control-oriented players racquet, requiring you to be primarily responsible for all power generation. If you have the big strokes then this racquet will significantly improve the precision, touch, and feel in your game. The Vcore 95 is designed with grommets that prevent the strings from moving in order to maintain higher tension. Also, the Vcore 95 has a tight 95 sq.-inch headsize which emphasizes precise shot making. Other new technology that this racquet features are Yonex's 3D Vector Shaft design, the Integrated Power Weight System, and its innovative X-Fullerene material, all of which improve the racquets stiffness and significantly reduces twisting/torque at the frame. These adjustments will produce a crisper response and a more efficient transfer of power from player to the ball.
Bottom Line:

The Yonex Vcore 95D is designed for the advanced player who wants outstanding control with a crisp response, and stable feel. It is important to keep in mind that power is scarce in this frame so if you have trouble creating penetrating shots then you should try the Yonex Ezone 100.


Pros using the Vcore 95D: Lleyton Hewitt


0.0
/5 based on
0
ratings.
0
user reviews.
No reviews have been written for this product.
Be the first one! – Write a Review