Babolat Pure Aero Rafa
Add some VAMOS to your Game!
Co-designed with 20 Grand Slam Titles Rafael Nadal, the Babolat Pure Aero Rafa brings Rafa Nadal fans one step closer to the legendary champion!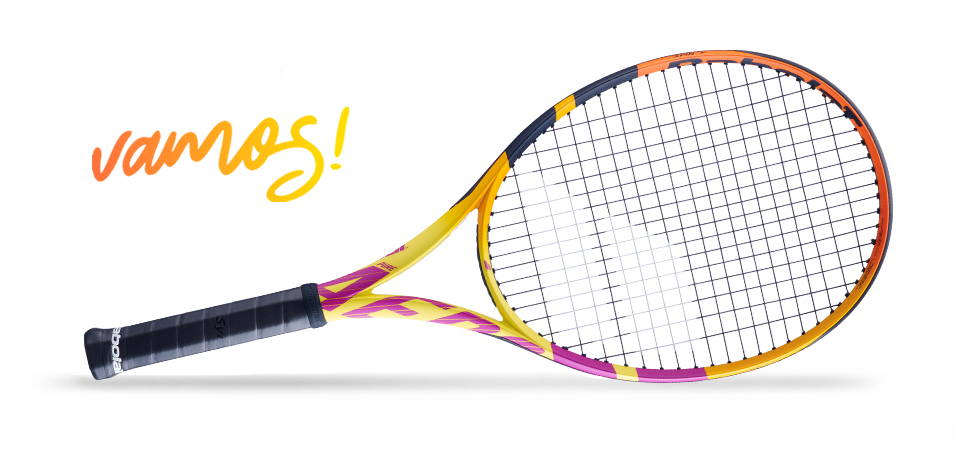 The Babolat Pure Aero Rafa 2021 was designed in collaboration with Rafael Nadal to commemorate his career achievements: 20 Grand Slams titles, 1000 ATP Wins (100 at French Open, 172 vs Top 10, 86 titles). This model has been used by Rafa since the beginning of 2020 and has already allowed him to dominate the 2020 French Open with a 13th Grand Slam Title on Parisian Clay.
The Babolat Pure Aero Rafa features the sames specs of the traditional Pure Aero: 300g/10.6oz of weight, 100sq.in. head size, 16/19 string pattern and 27" in length. What really calls out about this tennis racquet is the new cosmetic look featuring a bright yellow gradient to orange and violet details. Pure Aero is well recognized because it allows players to add heavy spin to their game, just like Rafa!