Dunlop Cx Tennis Rackets
What is Control?
Control the power, control the shot, control the point. The CX Control Series is packed full of technology to put the game in your hands - giving you the control to hit harder and play longer. This is control.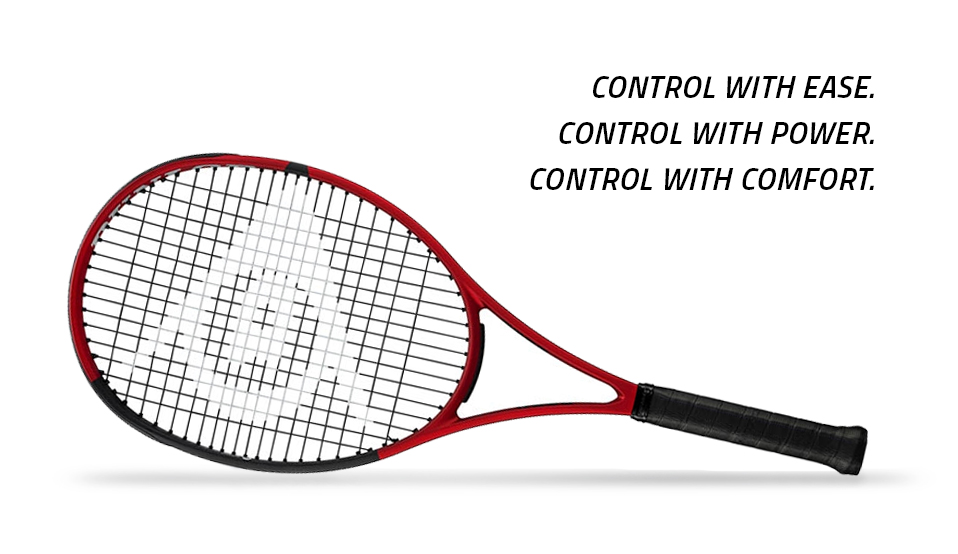 Control The Game!
CONTROL WITH POWER
Unleash game-winning shots at will. Sonic Core with Infinergy is placed in the 2 and 10 o'clock areas of the racket. Provides superior rebound and damping properties. This super-elastic, super-light material, offers rebound properties significantly higher than other materials. Reduced vibrations mean reduced impact, meaning more comfort and lower injury risk. Power never felt so good.
CONTROL WITH EASE
Hit every type of shot with refined control and comfort. A redesigned string bed that's larger across the main and cross strings, gives you more even power distribution, particularly at the top of the racket. While great string movement generates more power and spin. Put total control in the palm of your hand.
Wider and denser cross strings means more control. Wider main and cross strings means more power and spin. 30% larger sweet spot means more even power distribution.
CONTROL WITH COMFORT
Ease into a new level of control. Play with a softer, more flexible racket feel, thanks to FLEX BOOSTER. This high-elasticity, vibrationdamping layer in the shaft area, filters out vibrations, giving players a less stiff, more flexible feeling. So you get the comfort to stay in control of every shot you hit.