Wilson Blade Tennis Rackets
WILSON BLADE V7
Feel that goes beyond for the competitive player!

There were thousands of hours of engineering you didn't see. Years spent fine-tuning a racket for the competitive player. And technology that gives you feel beyond any Wilson Blade you've ever felt. The result: a BLADE that's greather than any other Wilson Blade made before!
The Wilson Blade Tennis Racket is designed with more of all the things that make up an elite feeling racket - the type of elite feel competitive players need to execute every type of shot.
Incorporated with FEEL FLEX Technology, an evolution of Wilson's Clash revolutionary FreeFlex technology. Feel Flex produces a more connected-to-the-ball feel while better complementing the modern, vertical swing path. Propietary carbon mapping strategically placed throughout the hoop of the racket provides additional stability and flexibility through the swing.
The new Wilson Blade Tennis Racquets comes in a variety of weights, head sizes and string patterns making it available for players of all ability levels.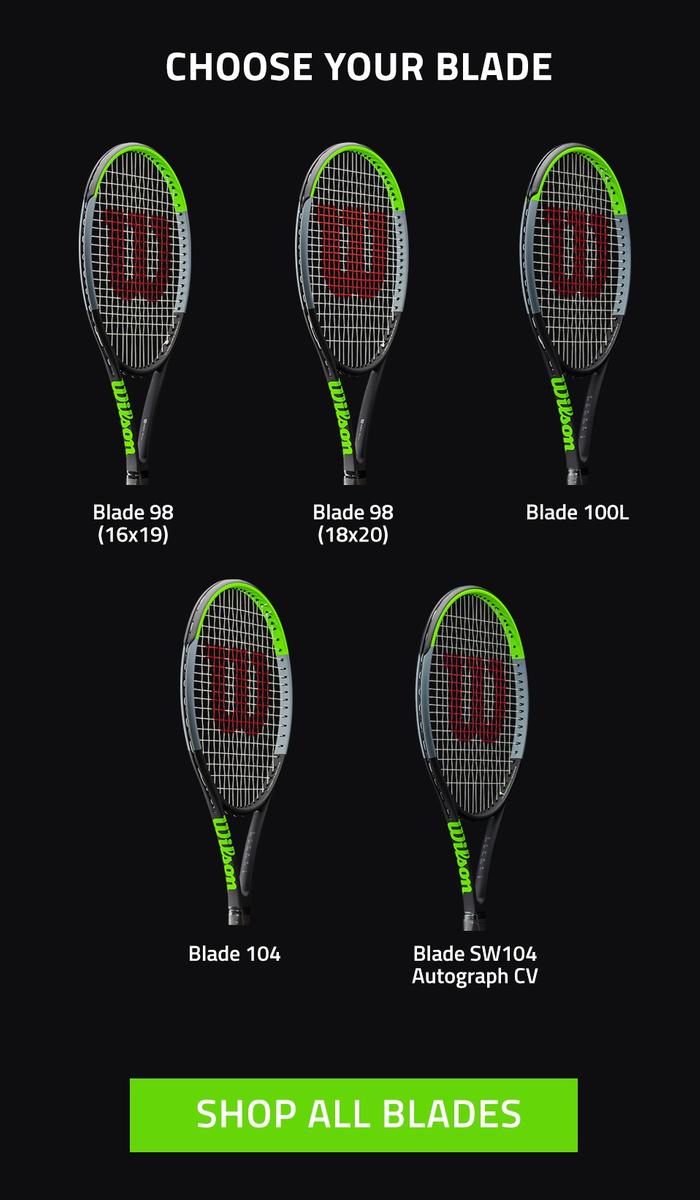 Join our Mailing List for Newsletters