Wilson Burn C V Tennis Racquets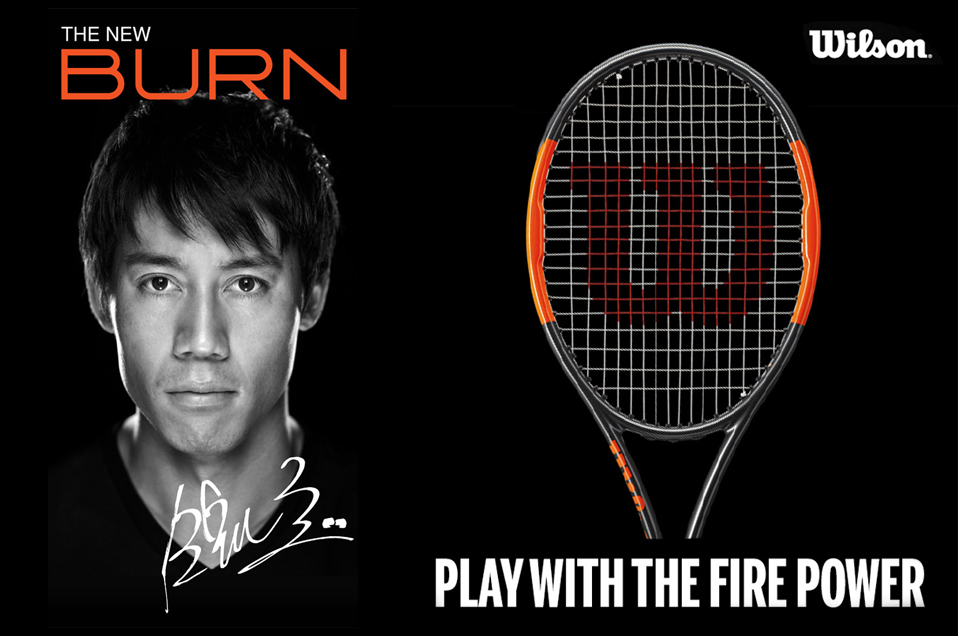 Wilson Burn CV (with Countervail)Tennis Racquets
This patented racquet technology, exclusive to Wilson in Tennis, is an integrated layer of one of a kind carbon fiber that is placed in precise locations throughout a racquet. The benefits to the player are a significant improvement in performance without compromising feel, structure, power or strength by dampening vibration.
It is proven by scientific studies that players using Countervail material in their racquets experienced nearly 40% more accuracy and control, 30% less vibration in the racquet and 10% less arm fatigue.
The Burn Series is made for players who love power, such as Kei Nishikori and Simona Halep. The Burn continues to generate power to blast shots from the baseline, but now with a new design that amps up performance and looks. Added Countervail technology maximizes a player's energy on every swing while a fresh aesthetic features a pure and simple design with engineered paint finishes, textures and an improved feel and design.