Wilson Clash Tennis Racquets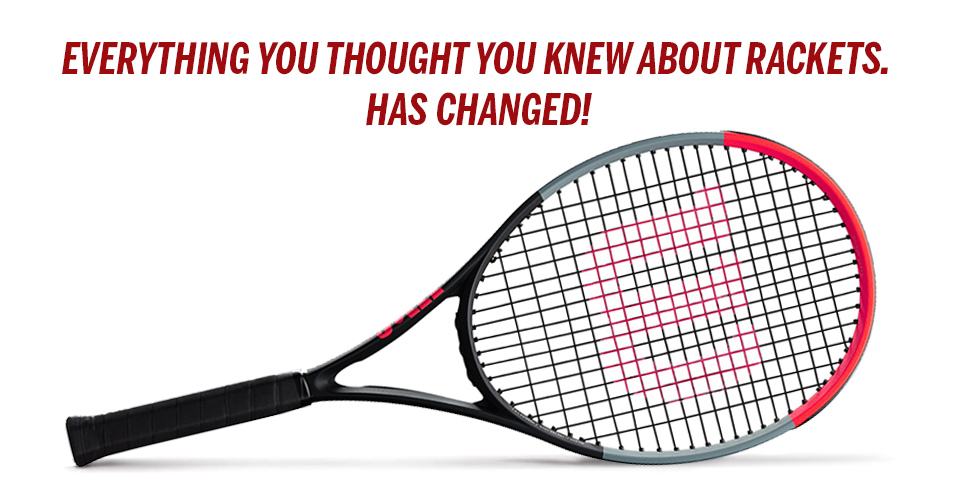 Join the Revolution!
Other's promised revolutionary, Wilson Clash actually delivers the world's most flexible racket that doesn't compromise stability. The Wilson Clash is 78% more flexible than any other racket ever made, all without compromising stability for wickedly powerful and precise shots. Both made possible by Freeflex and Stablesmart technologies. Freeflex technology is a revolutionary carbon mapping technology, intentionally engineered to make the Wilson Clash bend with any tennis player swing style, allowing players to swing freely and confidently with maximum ball pocketing and ultimate control. Stable Smart is a unique frame designed through digital simulation which provides incredible stability and power for the most flexible frame in tennis.
Wilson Clash has the flexibility of wood mixed with the stability of carbon fiber. Its Stiffnex Index of 11.2 (which measures flexibility) coupled with a Tortional Stability score of 3.9 is a combination never seen before. Wilson Clash delivers such a unique playing experience and feel that specs become secondary. THE ONLY WAY TO TRULY UNDERSTAND IT IS TO PLAY IT!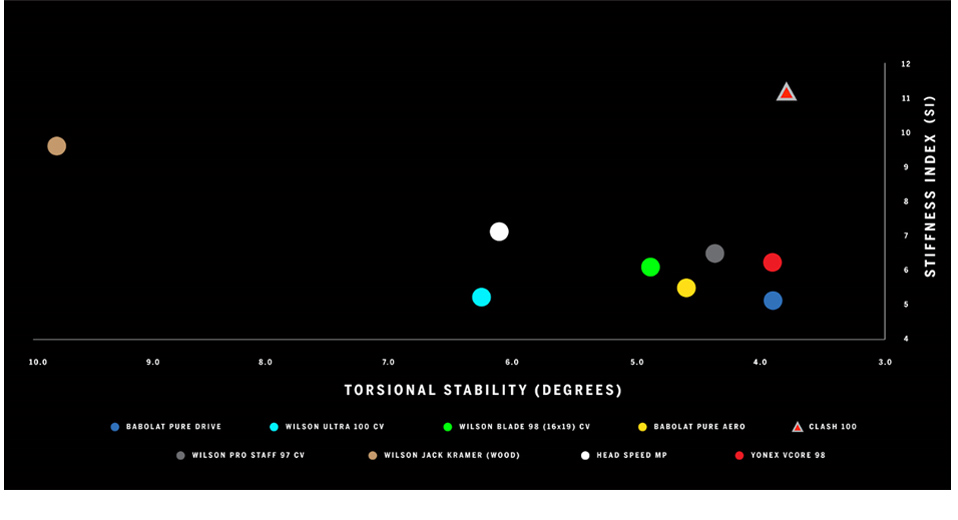 The Revolution is Here!