LET YOUR RACKET DO THE TALKING!
The 2019 Laver Cup Pro Staff Limited Edition Tennis Racket
The very limited-edition Laver Cup Pro Staff, the racket played by Roger Federer at the 2019 Laver Cup in Geneva, is available for purchase now. But don't wait, because just like Roger's competition, they won't last very long!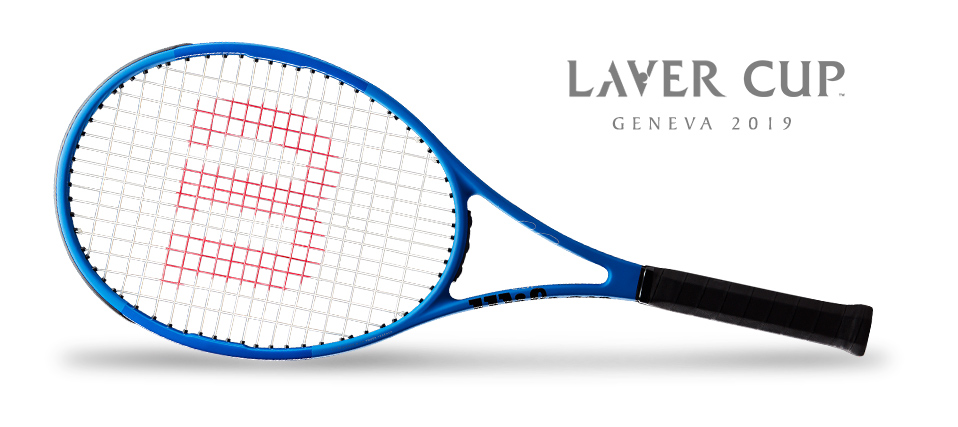 Available in blue colorway only, the RF97 and 97L models, co-designed with Roger Federer, these rackets bring the best of the franchise to the 2019 Laver Cup black tennis court. Roger's heart and soul lines in the new Pro Staff design, every detail was pored over to create a racquet that he wants to be held. This new version features a unique braided box-beam construction to make the Wilson Prostaff Tennis Racket stiffer and capture the essence of classic Federer control. There's also a new braided Graphite + Kevlar construction for exceptional feel and performance.
The main draw to this racket is its nature of being all about precission but don't think you won't get some pop out of these rackets. Strokes go in the exact angle you want them to go, serves are placed in the very area of the service box you envisioned it to go, and volleys are quickly finished with finesse.
The few-in-blue rackets will match with Team's Europe blue colorway at the 2019 Laver Cup. Shop the new Blue Laver Cup 2019 Limited Edition Pro Staff before they run out!