wait for a modal
Babolat Pure Aero 2019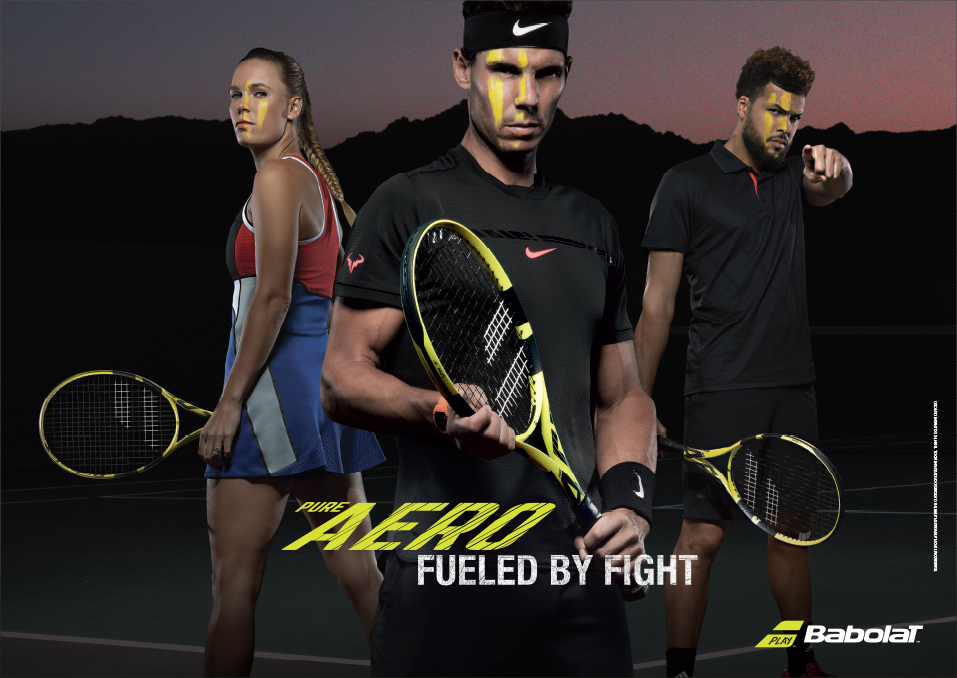 Introducing the new Babolat Pure Aero: Fueled by Fight
Rafael Nadal's Weapon for 15 years; the Pure Aero is the reference racket for players who use spin to dominate the game. Because players need spin not only to defend but also to lead the point and take the advantage over their oponent, the new Pure Aero includes an optimized Aeromodular third generation that provides an optimal spin on each shot.
Babolat's series of innovations has further improved this racket throughout the years, including Aeromodular Technology which increases aerodynamism for faster racquet head speed and FSI Spin: an open string pattern with oblong shaped grommets that help generate more spin. The Woofer system optimizes the interaction between the ball and the string.
The 2019 Pure Aero provides greater stability and massive spin-tuned with two new concepts, results of bold technical partnerships: CARBONPLYSTABILIZER powered by Chomarat for a superior stability and CORTEX PURE FEEL powered by Smac for an exceptional feel.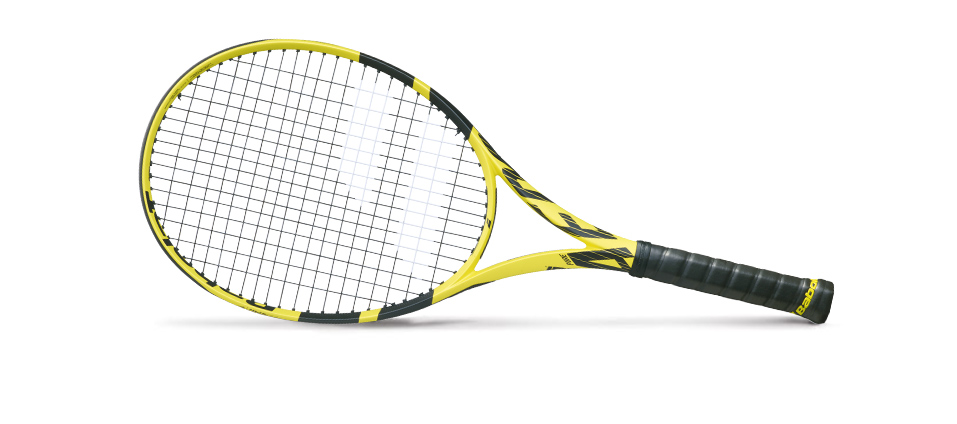 Rafael Nadal's Weapon of Choice for 15 Years
Join our Mailing List for Newsletters