Wilson 2017 Pro Staff Tennis Racquets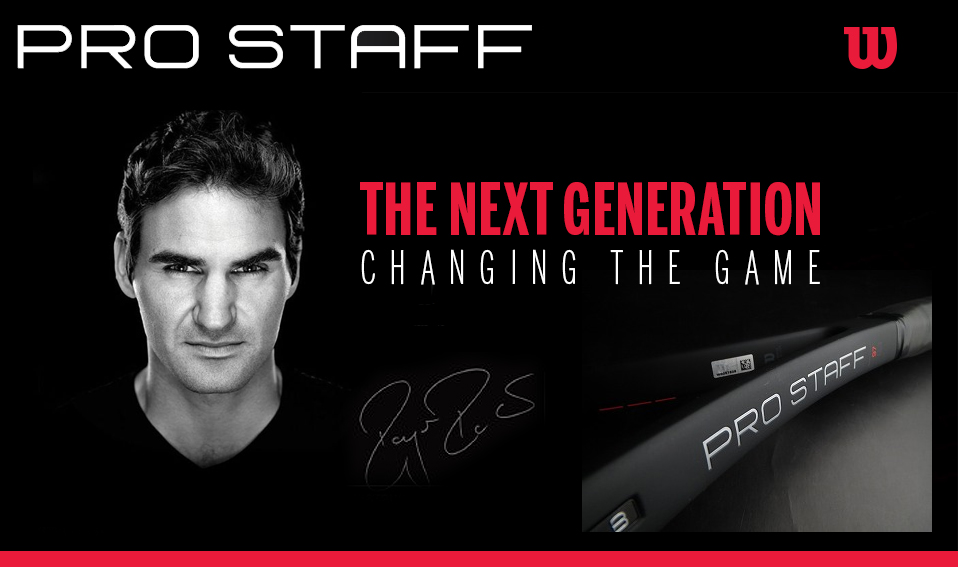 Wilson Next Generation Pro Staff
Designed for players who play aggressively and want a racket that controls their own power. Attackers want to take the ball early and on the rise and step inside the baseline when they get a short ball to hit big for a winner. They have command of their shots and look to control the point and dictate play. Attackers are confident moving both forward and laterally on the court.
In collaboration with Roger Federer, Wilson has reinvented this iconic racket. Inspired in Switzerland, the state-of-the-art design of the new Pro Staff will enable any athlete to refine their game.
CO-DESIGNER BY ROGER FEDERER
The RF97 and Pro Staff line are 100% designed by the man himself, inspiring all of 2017's performance racket aesthetics.
RACKET DESIGN REINVENTED
Wilson started from a blank slate, removing all the unnecessary elements that exist on today's rackets, and reimagining how rackets are designed and manufactured from the inside out.
DIMENSIONED AND DETAILED PERFECTION
With features like laser-cut letter engravings and chrome grommet medallions, every design detail has been meticulously explored.
ENGINEERED FINISHES AND TEXTURES
From texturized paints to a light absorbing matte finishes, sleek reaches a new level as the opposite hand gets a tactile experience like never before - velvety and smooth for attackers, and a slightly rougher texture for baseliners who need a more secure grip.