Wilson 2015 Ultra Tennis Rackets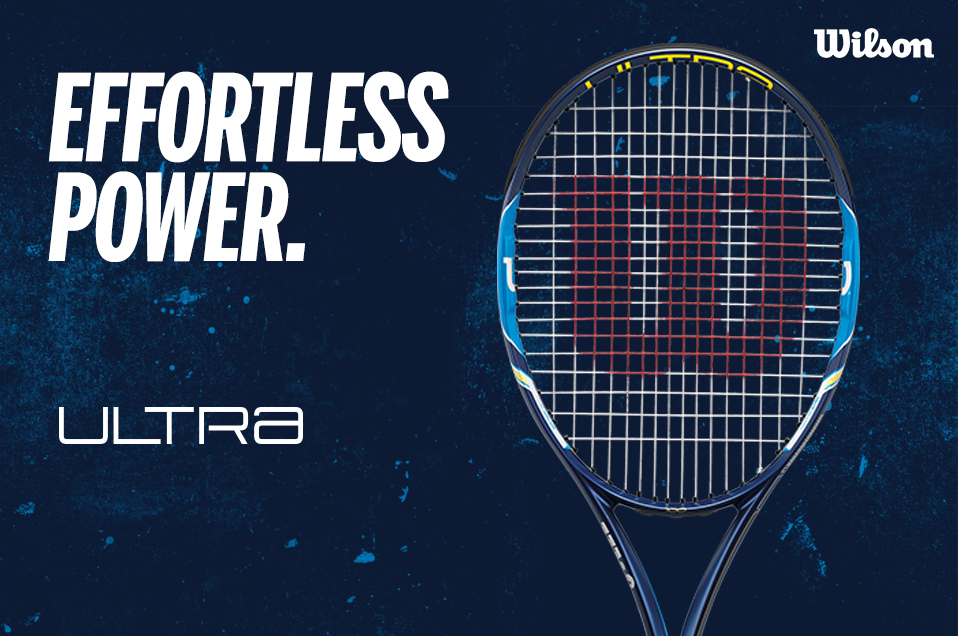 Wilson Ultra Tennis Racquets: Power Made Easy!
Engineered to fit the widest variety of playing styles, the Ultra Tennis Rackets deliver effortless power, smooth comfort, and versatility from all over the court. New Cushion Foam provides optimal shock dampening and High Performance Carbon Fiber provides a boost of easy power. The Ultra family has replaced Wilson's previous well-known family Juice and features 4 racquets:
With a large oversize head and big, comfortable sweetspot, the Ultra 108 provides high power. Ideal for doubles players looking for light weight, maneuverability, shock absorption, and smooth comfort.
The Ultra 100 is easy to swing and generates effortless power to provide versatility fom all corners of the court. High Performance Carbon Fiber and Comfort Foam improve performance and increase power with a smooth, comfortable feel.
The Ultra 97 combines the precision of a mid-plus headsize with easy power from High Performance Carbon Fiber. A smooth and forgiving feel makes this the go-to racket for versitile players who dominate on both the singles and doubles court.
The Ultra 103S is designed for All-Courters who love the game and love to improve. With Spin Effect Technology creating explosive spin and High Performance Carbon Fiber providing tons of power, the Ultra 103S makes the game easier for a wide range of playing styles.